Quiz: Planning with a VFR Sectional Chart
1

min read
An aviation VFR Sectional chart is chock-full of visual reference information that is important for every pilot. Runway lengths, obstacle avoidance, restricted airspace, plus much more all provide bits of data that will keep you informed and safe on every flight. Do you know these charts front and back, or will that overload of data leave you short on answers?
If Dallas Executive Tower is not in operation, which frequency should be used as a Common Traffic Advisory Frequency (CTAF) to monitor airport traffic?
For information about the glider operations at Kalispell Airport, refer to
The flag symbols at Statesboro Bulloch County Airport and the Claxton-Evans County Airport are
Which public use airports depicted are indicated as having fuel?
What is the height of the lighted obstacle approximately 6 nautical miles southwest of Savannah International?
What minimum altitude is required to fly over the Cedar Hill TV towers in the congested area southwest of Dallas Executive Airport?
The elevation of the Chesapeake Regional Airport is
Identify the airspace over York Airport.

VFR Sectional Chart
You got out of

8

right!
Still have more answers? Take all our other quizzes.
Want to learn more about aircraft weight and balance? Check out Sporty's Learn To Fly Course for more in depth training on this subject.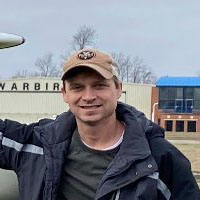 Latest posts by Chris Clarke
(see all)
https://media.flighttrainingcentral.com/wp-content/uploads/2016/07/05181033/sectionalFeature.jpg
844
1500
Chris Clarke
https://flighttrainingcentral.com/wp-content/uploads/2022/01/FTC-logo-horizontal-fianl.png
Chris Clarke
2022-08-08 08:51:06
2022-08-08 11:09:27
Quiz: Planning with a VFR Sectional Chart