Video tip: Pilot's Guide to BasicMed
4

min read
If you've held a valid medical certificate at any point after July 14, 2006, you may never have to see an Aviation Medical Examiner (AME) again, thanks to the BasicMed rule. And for those just getting started, you may be able to complete just one AME medical exam at the beginning of your flying career. Then, use the simplified BasicMed process as long as your flying can be accomplished with third-class privileges.
This week's video tip comes from Sporty's Learn to Fly Course. We take a look at how the BasicMed program works, its limitations, and the steps you need to take to keep your BasicMed status current.
How it Works
Third-class medical flying can be thought of as recreational or personal flying. Generally, flight training and all types of flying short of commercial operations – including day and night VFR operations and even IFR flying. When flying under BasicMed, there is a maximum number of passengers that may be carried.  Five is the most and the aircraft is limited to six seats and may not be certified for more than 6,000 lbs. Pilots are also altitude restricted to 18,000 feet MSL (no Class A operations) and a speed limit of 250 knots.
Third-class medical reform does not affect those already flying sport aircraft with a valid driver's license in lieu of a third-class medical. You may continue flying LSAs.
As part of the new guidance, pilots flying under BasicMed must visit their primary care physician (or any state-licensed physician) at least once every four years. During the visit, an FAA checklist of issues must be discussed with your care provider. Both the pilot and physician need to sign the checklist stating that the items have been completed. A record of the required visit should be noted in the pilot's logbook and pilots should save their checklist. There is no additional need to report or file anything directly with FAA.
The required checklist is provided in two parts: there are questions to be answered by the pilot before the exam and a list of items for the physician to include as part of the exam, which are typical of items found in any routine physical. The questions include a short medical history and list of current medications and, as one might expect, information about whether the pilot has had a medical denied, suspended, or revoked.
Pilots are required to complete an online training course in aeromedical factors every two years.  The course is available free from AOPA or Mayo Clinic.  A copy of the course completion certificate should be saved and a notation of the training made in the pilot's logbook.
Perhaps the greatest financial and regulatory relief of the reform movement comes to those with special issuance medicals. Special issuance medicals are an option for pilots with certain medical conditions that are specifically disqualifying. Once FAA reviews the history and circumstances, the pilot may be cleared to fly under the special issuance authorization.
If you currently hold a special issuance third class medical or have held one after July 14, 2006, and do not suffer one of the specific cardiac, neurological, or mental health conditions identified as exceptions, you will never again be required to go through the special issuance process.
An important note is that third-class medical reform does not alleviate the need for pilots to continually self-certify when it comes to being fit for flight. This includes consideration for any medications that may affect physical or cognitive abilities. While it would make sense that a primary care physician would be in a better position to assess one's overall health than the snapshot that takes place during the traditional AME exam, the process also depends on an honest and free exchange with your doctor.
BasicMed Summary – what you need to fly
Hold a U.S. driver's license.
Hold or have held a medical certificate issued by the FAA at any point after July 14, 2006.
Answer the health questions on the Comprehensive Medical Examination Checklist (CMEC) and complete your examination by any physician. Required every four years.
Take the online medical education course (required every two years) and complete the attestations/consent to the National Driver Register (NDR) check. Keep the course completion document.
Go fly!
Operational Restrictions under BasicMed:
No more than five passengers
Operate within the United States, at less than 18,000 feet MSL, not exceeding 250 knots.
Can't operate for compensation or hire
Accepted in the Bahamas
Resources: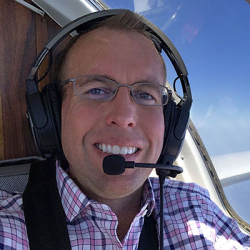 Latest posts by Bret Koebbe
(see all)
https://media.flighttrainingcentral.com/wp-content/uploads/2022/06/19135952/basicmed-Airplane-rules-1.jpg
1080
1920
Bret Koebbe
https://flighttrainingcentral.com/wp-content/uploads/2022/01/FTC-logo-horizontal-fianl.png
Bret Koebbe
2023-09-20 09:00:26
2023-09-20 11:37:51
Video tip: Pilot's Guide to BasicMed