How much does it cost to earn a pilot's license?
2

min read
No one wants to pay too much for a product or service, and it's certainly no different with learning to fly. Learning to fly involves some expense, but it's important to examine this expense as an investment that will provide a lifetime of return. The extent and depth of the training you will receive for your money makes learning to fly one of the all-time great bargains compared to many other recreational or business pursuits. For your investment, you will acquire the basic skills needed to safely enjoy an extraordinary and unique activity for years to come—a pilot's license never expires!
Cost varies by flight school and license, and geographic location, but it is usually about the price of a family vacation for a week (anywhere from $10,000 to $15,000). And, you can pay as you go, so there's no large payment due up front. And the good news is that you can control much of what you spend and take steps to make your training more efficient (read our Five Ways to Save Money During Training). Frequency of training has the greatest impact on your total investment. Sporty's recommends a frequency of 2-3 lessons per week for the best efficiency. A lesson costs about $250 – $300 which translates to $2,000 – $3,000 per month over the course of your training (about 4-5 months).
As with many things, in the long run value turns out to be more important than the bottom-line cost of your flight training. You should be concerned with what you are getting for your money, not just how much you'll spend. Value is measured by the quality of the training, and the relationship that develops between you and your instructor or flight school. The cheapest usually isn't the best.
When researching cost, be sure to ask about all the expenses associated with training: instructor time, including preflight and post-flight briefings, aircraft rental, ground school, the written test, the oral exam and check ride, and the necessary supplies.
Some schools, and most ab initio career-training academies, charge an all-inclusive price covering flight and ground training for all certificates and ratings in the program. Look carefully at these deals. A seemingly low package price may cover only the minimum instructional flight hours required in the regulations. Since most people take longer, you could end up spending considerably more. Also check on the school's financial stability and refund policy in the event you must withdraw for whatever reason and always be cautious of paying large sums of money up front.
If cost is a critical concern, make it a priority on your school shopping list, but don't lose sight of the importance of value.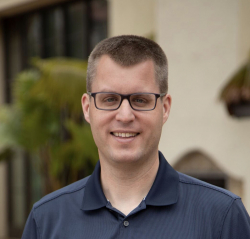 Latest posts by John Zimmerman
(see all)
https://media.flighttrainingcentral.com/wp-content/uploads/2022/01/08085254/cessna-skyhawk-airplane-in-flight-from-wing-tip-scaled.jpg
1439
2560
John Zimmerman
https://flighttrainingcentral.com/wp-content/uploads/2022/01/FTC-logo-horizontal-fianl.png
John Zimmerman
2023-05-08 14:30:33
2023-05-08 08:54:02
How much does it cost to earn a pilot's license?