The FAA is hot on energy management—here's why it matters
5

min read
Sharp-eyed readers (or anyone with a moderate case of insomnia) may have noticed a new chapter in the latest edition of the FAA's Airplane Flying Handbook. This venerable textbook, which has been essential reading for student pilots for decades, doesn't see too many updates—the laws of physics stay fairly constant—but the new chapter four is definitely worth reading.
Over 19 pages of text, formulas, and charts, the FAA tackles a hot topic in aviation education, one this book has ignored until now: energy management. It sounds boring, and parts of the new chapter definitely are, but the main concept is critical for safe and smooth flying. What most pilots mean when they say "stick and rudder flying" is really energy management, the process of constantly adjusting your airspeed, altitude, and power to arrive at your intended destination under control.
The basic concept is both simple and profound: every airplane flies because of some combination of potential energy (altitude) and kinetic energy (airspeed). Think of it as two buckets that have varying levels of water. Right after takeoff, both buckets are nearly empty since your altitude and airspeed are both low. If the engine quits, you'll be landing very soon. In cruise flight, both buckets are fairly full, so your options for an emergency landing are much better—you can use the airspeed above best glide to maintain altitude, then use the altitude above the ground to glide down. Glider pilots, lacking an engine to make their own kinetic energy, have a natural sense of their energy state throughout a flight and are constantly running these types of rough calculations.
It's important to note, however, that more energy is not always better. A pilot on short final in a Cessna 172 who is both fast (too much kinetic energy) and high (too much potential energy) is setting himself up for a bad landing. All that energy needs to be dissipated before a safe, controlled touchdown can happen. That's where flaps and slips come into play; if those don't work it's time for a go-around. You simply cannot make the airplane land if there's too much energy—it's like trying to douse a fire that's still connected to a full propane tank.
The bucket analogy is easy to visualize, but for more aviation-specific scenarios, consider the following matrix from the FAA:
Green is ideal, red is unsafe, and blue is too high. The bottom left block would be a bad place for an engine failure; the top right would be a bad place to be on short final.
Remember that total energy is not static; it's constantly changing as the airplane moves through the air and as pilots transfer water from one bucket to the other. For example, you can turn kinetic energy into potential energy, the old "trade airspeed for altitude" trick you may have seen your flight instructor demonstrate. By pulling back on the yoke to climb, you're pouring water from the kinetic bucket into the potential bucket.
This suggests a critical insight for pilots: control inputs are interrelated. You may have heard the phrase, "pitch for airspeed, power for altitude." That's true in a basic sense, but the reality is that pitch and power must be used together, depending on the unique requirements of each situation.
Take the middle left block in the graphic above, during an approach to landing. You are most likely on glidepath and slow; pitch down and you'll increase your airspeed (fix the low kinetic energy problem) but you'll decrease your altitude too (taking potential energy from OK to low). Should you pitch for airspeed in this situation?
Yes, but be prepared to add power if you notice the VASI turning red over red. I am a huge advocate of making one change at a time—in this example I would suggest the pilot first fix the airspeed problem and see what happens for a few seconds—but they should have their hand on the throttle in case it's time to add "power for altitude."
This is the best way to use the concept of energy management: to stay one step ahead of the airplane. By developing a gut feel for your current energy state, you can start to anticipate what control inputs might be required, leading to smoother and easier flights. Don't worry about exact values or formulas; the point is to understand which parts of a typical flight are low energy vs. high energy, how controls can affect the distribution of energy, and how to react.
Parts of the new Airplane Flying Handbook chapter are far too complicated—indeed, the FAA has managed to make a relatively simple subject look like a physics dissertation at times—but it is still worth reading. This is not some academic subject that's only helpful during barstool debates with other pilots. As the FAA says, "Mismanagement of mechanical energy (altitude and/or airspeed) is a contributing factor to the three most common types of fatal accidents in aviation: loss of control in-flight (LOC-I), controlled flight into terrain (CFIT), and approach-and-landing accidents."
Once you've read the new chapter, go out and put this theory into practice. Ask your flight instructor to set up scenarios with varying levels of potential and kinetic energy, and then notice how the airplane reacts to changes in pitch or power. You'll know you're making progress when you start to react to undesirable changes before the airplane gets too far from that green section in the middle of the chart.
Better energy management might prevent an expensive mistake, but at the very least you may find your next landing is a little smoother.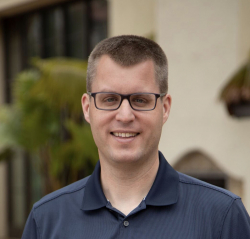 Latest posts by John Zimmerman
(see all)
https://studentpltnews-images.s3.us-east-2.amazonaws.com/wp-content/uploads/2018/01/05174606/RobRV7CrabLanding.jpg
563
1000
John Zimmerman
https://flighttrainingcentral.com/wp-content/uploads/2022/01/FTC-logo-horizontal-fianl.png
John Zimmerman
2022-01-03 10:00:18
2021-11-17 14:04:58
The FAA is hot on energy management—here's why it matters