Top 5 summer flying activities
5

min read
The summer is still young and adventure awaits!  The good weather is upon us, Fly Ins are scheduled, and you can smell the pancakes in the air.  The freedom and adventure of general aviation knows no bounds.  Seize the moment this summer and stop dreaming, start flying.
1) Finish-Up – Are you (or someone you know) one of the thousands of aspiring pilots who started a flight training program, but didn't finish? If so, you're not alone and it's probably a lot easier to pick back up then you think.  Whether your personal schedule became too hectic or you simply weren't able to achieve the right continuity with an instructor or flight school, now is the time to engage a flight school and enroll in a "completion" program. Yes, we have those available at Sporty's Academy.
Your prior training and experience will not be wasted.  A reputable training facility will be able to effectively analyze what you've accomplished and create a clear path toward your pilot certificate.  If you're concerned about life's distractions getting in the way once again, consider traveling to a facility for an accelerated wrap up where you can fully immerse yourself in your training.
And if you're one of those "rusty" pilots who simply has taken some time away, the same advice holds true.  Your certificate didn't come with an expiration date so all that's necessary is to regain your proficiency through a flight review with an instructor.  No need to place any undue pressure on passing a test, a flight review is no more than an extended flight lesson where you'll practice until you're comfortable and fully proficient in the aircraft.
2) Attend a Fly In – The Fly In represents one of the best opportunities to meet new friends and experience the warm community of aviation. Local Fly Ins are happening all over the country every weekend and often feature exhibits, activities for the entire family, seminars and perhaps even an airshow.  Fly Ins also provide that added inspiration to jump in your aircraft and go flying.
Ready for AirVenture Oshkosh?  An item on every pilot's "to-do" list , and the ultimate Fly In, is to fly to the world's greatest aviation show.  From July 22-28, sunrise to sunset, EAA headquarters in Oshkosh, WI will be filled with dazzling displays of aerobatics, informative seminars and hands-on workshops as part of AirVenture.  The variety of aircraft, educational opportunities, entertainment and fun make this event unlike any aviation show on earth.
Start planning your trip now.  The procedures for flying to Oshkosh are safe, well-established and the controllers managing the high volume of traffic are the best in the world.  Read the NOTAM carefully, check the weather twice, and be sure to take a capable safety pilot along to watch for other aircraft.  Camping out under the wing will truly provide the full experience.
3) Earn a rating – Summer affords us a great opportunity to rediscover the fun and freedom of aviation while broadening your aviation horizons through the addition of a new rating.
Instrument rating – The instrument rating adds tremendous utility to a pilot certificate providing the flexibility to fly in a variety of weather conditions.  It also offers added security should unexpected conditions be encountered.  Even if you don't plan to take advantage of all the privileges of an instrument rating, for sure the training will boost confidence and fine tune your skills.
A word of advice would be to complete your ground training and written exam through an online training program and then plan for 2-3 weeks of airplane work if you wish to train on an accelerated schedule.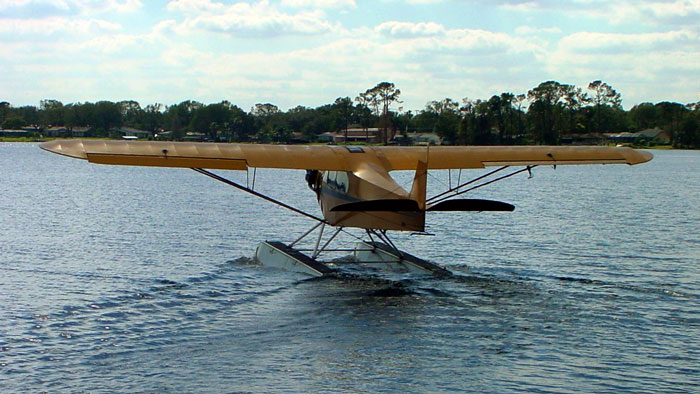 Seaplane rating – Seaplane flying is a unique experience and in many parts of the world, the only option to enjoy some of the most breathtaking and unspoiled reaches of the world.  Earning a seaplane rating can be accomplished in usually a weekend with options for training all over the country.
Glider flying – Earn your glider rating this summer or just take a flight to enjoy the peaceful joy of soaring flight.  Glider flying will improve your confidence and skills in every aspect of flying.  Glider flying also allows you to experience the magic of flight without the formality of an FAA medical certification.
Tailwheel endorsement – Earning a tailwheel endorsement not only improves our piloting skills, but provides the opportunity for some "low and slow" flying where we can take a step back and appreciate the picturesque views and even some back-country destinations. Tailwheel endorsements can typically be earned in as little as a weekend.
4) Enjoy a Pancake Breakfast – Not only do the traditional aviation pancake breakfasts offer a delicious reason to go for an early morning flight, but being so rich in aviation tradition, it makes the list of top summer aviation activities. The traditional Saturday morning breakfasts are filled with summer fun, an all-you-can-eat menu and maybe even an early morning fuel discount.  So treat yourself to a great breakfast and great company.  Odds are, you can find a breakfast near you this weekend!
5) Take a friend flying – It's easy as aviators to take for granted the many thrills and unique experiences aviation delivers. Consider the added enjoyment we'd all experience by involving a friend or loved-one in an aviation activity.  Don't let the local airport and its many contributions and benefits be a secret.  Open your doors and airplanes and you may be surprised at the impact it may have.  A pancake breakfast or local Fly In would be a great place to start.
Latest posts by studentpltnews
(see all)
https://studentpltnews-images.s3.us-east-2.amazonaws.com/wp-content/uploads/2018/03/05174130/Screen-Shot-2018-03-27-at-4.21.42-PM.png
1440
2560
studentpltnews
https://flighttrainingcentral.com/wp-content/uploads/2022/01/FTC-logo-horizontal-fianl.png
studentpltnews
2019-06-17 10:45:16
2021-06-08 19:23:09
Top 5 summer flying activities