How do I choose a flight school?
2

min read
Finding a flight school is the first step towards earning your license. So how to find one? Our flight school database is a good place to start—it shows over 1,000 flight school locations in the US. You can also do a basic search at your favorite internet search engine, or ask other pilots for recommendations.
Once you've located some schools, choosing the right one is one of the most important choices you'll make in training. More than anything, a flight school needs to be a good fit for you–your schedule, your goals and your personality.
Visit flight schools near you. Meet with the staff and tour the facilities and airplanes. Ask any questions you may have about the flight training process, flight school policies, scheduling, rates and instructors. Your personal opinion counts here. Do the airplanes look clean and well-maintained? Are the instructors friendly and helpful? What is your general feeling about the school as a whole? Details matter and typically, if a flight school cares about the details, you're in for a good experience.
Personal referrals are always a good option. Consider if you are connected to someone who has trained at a specific school and would be willing to recommend the school and/or an instructor.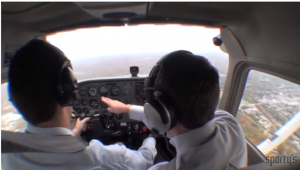 Flight schools vary from large training facilities to one airplane flight schools with part time instructors. But bigger doesn't always mean better, so look for some signs of a well-run flight school:
A bricks-and-mortar facility with classrooms, helpful teaching aids, and a supportive learning environment.
A staff of flight instructors from which to choose.
An engaged and supportive management structure
A proven training curriculum.
A well-maintained fleet of training aircraft.
An efficient scheduling system for aircraft and instructors.
Flexible hours to fit your training schedule.
Experience in teaching primary students.
Financing arrangements to help you manage the cost of learning to fly.
Some schools that cater to aspiring professional pilots even offer housing and job placement opportunities.
You can also train with an independent instructor, outside of a formal flight school. This can be a good option if the instructor is someone you know and respect and whose schedule fits yours. But make sure to ask about access to an aircraft—if you're constantly canceling lessons because you can't rent an airplane, you'll soon get frustrated.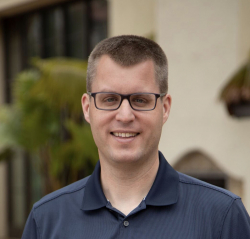 Latest posts by John Zimmerman
(see all)
https://studentpltnews-images.s3.us-east-2.amazonaws.com/wp-content/uploads/2017/06/05175559/airport-sunrise-1-scaled.jpg
1920
2560
John Zimmerman
https://flighttrainingcentral.com/wp-content/uploads/2022/01/FTC-logo-horizontal-fianl.png
John Zimmerman
2022-01-12 10:00:48
2022-02-04 13:23:51
How do I choose a flight school?