Stay organized with Sporty's new Flight Gear bags
3

min read
A good flight bag should be one of the first aviation purchases for a student pilot. Keeping all your important flying gear protected and organized, from headsets to kneeboards, will make your time in the airplane more efficient and less stressful. While a basic backpack or duffel bag can work, purpose-built flight bags with dedicated pockets are a much better idea.
One of the most popular options for the last three decades, Sporty's Flight Gear, is newly updated for 2021, with six bags designed by pilots and for pilots. These new styles maintain all the things that have made Flight Gear so popular, including rugged construction, light weight, and pilot-centric design, but with some thoughtful updates. Best of all, every bag is under $100—which means more money for flight training.
Original Flight Gear Bag
This is a reboot of the classic flight bag that Sporty's first introduced thirty years ago. It's a full size duffel with plenty of room for a headset, kneeboard, charts, books and even a change of clothes for an overnight trip. If you find yourself carrying a lot of gear, this is the best option. Available for $79.95
Crosswind Flight Gear Bag
Made specifically for student pilots, this smaller duffel strikes a good balance between carrying capacity and convenient size. It has a dedicated headset pocket and a smaller pocket on the front, plus a generous main compartment for books or a kneeboard. Available for $49.95
Tailwind Backpack
A full-size backpack that can do double duty as both a flight bag and an everyday organizer, the Tailwind would be useful for the office or gym in addition to the airport. Padded pockets for both a laptop and iPad protect expensive gear, while the main section has a headset hanger to keep your aviation headset elevated and safe. Quick access exterior pockets and padded shoulder straps make this a convenient backpack for all-day wear. Available for $89.95
Cross-country Backpack
This smaller backpack is a good option for new pilots—it has dedicated pockets to organize all the essential pilot products you carry, but its slimmer profile won't take up much space in the cockpit. Includes a headset pocket, sunglasses pocket, and iPad sleeve. Available for $59.95
iPad Flight Gear Bag
For pilots with less to carry, this upright bag is a popular option. It has a quick access, padded iPad pocket in the back, a headset hanger in the middle pocket, and external pockets for a radio, water bottle, flashlights, and pens. At only 5″ deep, it will fit between the seats in some airplanes. Available for $69.95
Dual Headset Bag
This is the bag preferred by flight instructors for many years. It's small enough to fit in any airplane and costs less than $30, but still has room for everything a CFI carries. This includes two padded headset pockets, a slot for an iPad, fuel tester, and charts. Available for $29.95
Smart upgrades
Two final things are worth considering. Sporty's Gear Mods are small accessory pockets that can be added to or removed from a bag, which allows pilots to customize their flight bag to match each mission. These are ideal for an extra battery pack or some charging cables for a long cross-country.
Sporty's also offers optional custom embroidery on all Flight Gear bags, perfect for initials, names, or N-numbers. It's a small thing but we think it's nice to make your bag distinctively yours.
View the entire 2021 Flight Gear Collection here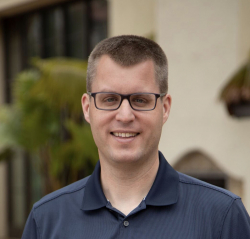 Latest posts by John Zimmerman
(see all)
https://media.flighttrainingcentral.com/wp-content/uploads/2021/01/05161410/Flight-Gear-2021-2.jpg
1204
1400
John Zimmerman
https://flighttrainingcentral.com/wp-content/uploads/2022/01/FTC-logo-horizontal-fianl.png
John Zimmerman
2021-01-19 16:14:04
2021-08-19 14:20:08
Stay organized with Sporty's new Flight Gear bags